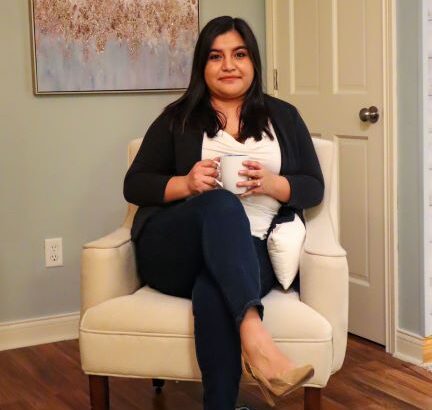 When individuals experience depression, anxiety, mood disorders, trauma or severe life stressors, it is not uncommon for their lives to unravel or feel a sense of loss of control. It is my passion to help bring healing to people who struggle with their mental health or have been through traumatic and/or stressful experiences. I help my clients, who include children(10+), adults and families, to process their feelings and emotions towards self and others. This in turn strengthens relationships that make my clients feel whole, supported, and safe.
I know that no single approach is the right one for every individual, and so I have trained in a range of modalities from Cognitive Behavioral Therapy, Dialectical Behavior Therapy, Interpersonal Therapy and Motivational Interviewing.
I graduated from Indiana University where I obtained my Bachelor's in Social Work in 2018 and  completed my Master's degree in Social Work in 2020 with a focus on Mental Health and Addictions.
I am a proud member of the Mental Health Awareness of Michiana (est. 2018) whose goal is to spread awareness, break stigmas, and help bring services to those facing barriers to care. I also volunteer my time to provide therapy services through an agency in Fort Wayne focusing on helping undocumented individuals with access to mental health care. Lastly, my daughter and I are the creators for Serenidad y Chaos, a podcast made to raise awareness and break stigmas on all things mental health. You can find us on Anchor, Spotify, and Google Play.
Let's connect yessica@freedomcounselingservice.org
"There is hope, even when your brain tells you there isn't."
-John Green
Cuando las personas sufren de depresión, ansiedad, trastornos del estado de ánimo, trauma o factores estresantes graves en la vida, no es raro que sus vidas se desenrede o sientan una sensación de pérdida de control. Mi pasión es ayudar a sanar a las personas que luchan con su salud mental o que han pasado por experiencias traumáticas y/o estresantes. Ayudo a mis clientes, que incluyen niños/as (10+), adultos y familias, a procesar sus sentimientos y emociones hacia sí mismos y hacia los demás. Esto, en turo, fortalece las relaciones que hacen que mis clientes se sientan completos, apoyados y seguros.
Sé que ningúna sola intervención es el adecuada para cada individuo, por lo que me he capacitado en una variedad de modalidades de terapia que incluyen: Terapia Cognitiva Conductual, Terapia Dialéctica Conductual, Terapia Interpersonal y Entrevista Motivacional.
Antecedentes educativos: me gradué de la Universidad de Indiana, donde obtuve mi Licenciatura como Trabajadora Social en 2018 y completé mi Maestría como Trabajadora Social en 2020 con un enfoque en Salud Mental y Adicciones.
Formó parte de la mesa directiva de Mental Health Awareness of Michiana (est. 2018) cuyo objetivo es difundir información, romper estigmas, y ayudar a brindar servicios a quienes enfrentan barreras para recibir atención. También ofrezco mi tiempo como voluntario para brindar servicios de terapia a través de una agencia en Fort Wayne que se enfoca en ayudar a las personas indocumentadas con acceso a la atención de la salud mental. Por último, mi hija y yo somos los creadores de Serenidad y Chaos, un podcast creado para crear conciencia en todo lo relacionado con la salud mental. Puede encontrarnos en Anchor, Spotify y Google Play.
Me puede contactar en yessica@freedomcounselingservice.org